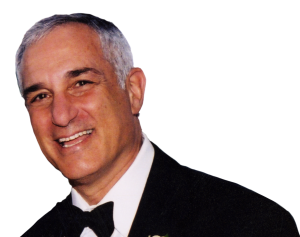 Stephen Brown, DDS, FACD, FICD, FCPP – The Future of Lasers in Periodontal Therapy: Science, Hype or Snake Oil?
Our very own Dr. Stephen Brown has been asked to speak at the 6th Annual Scientific Session for the American Academy of Oral Systemic Health, an event where only 11 other professionals have been asked to present their research. The focus of this meeting is on the relationship of inflammation and periodontal disease to a host of life-threatening, systemic diseases, evidenced by a huge body of data and documentation. For more on this link, visit the Patient Resources page on www.perio.org, or see this post on the topic. During this conference, attendees will hear from industry leaders discussing sometimes controversial topics, including pro-inflammatory diets, global medicine considerations, and the Future of Lasers in Periodontal Therapy, as presented by Dr. Brown.
Although research has continued to show the powerful benefits of lasers in periodontal therapy, there are some dentists who swear by older tried-and-true methods, or who consider laser therapies dangerous or ineffective. However, Dr. Brown believes, through years of his own research, that lasers offer patients the opportunity to enjoy a more comfortable experience and protect prior restorations such as dental implants.
Dr. Brown will also discuss other benefits of laser therapy, including the regeneration of periodontal tissues, a faster, more targeted approach to treatment, and preserving healthy tissues that should remain unaffected during treatment. Some of the learning objectives discussed during Dr. Brown's presentation will include:
The differences between lasers used in dentistry, and whether or not they are all created equally.
How laser gum surgery is different than traditional pocket-elimination surgeries.
LANAP and its application in the treatment of advanced periodontal disease. Dr. Brown will also discuss evidence to support this treatment modality.
Using lasers to treat ailing/failing dental implants.
Whether or not laser dentistry is simply a trend, and how laser therapy could represent the dawn of better periodontal treatments.
Dr. Brown is excited to present his research, and he hopes that his findings will encourage other dentists and periodontists in Philadelphia and elsewhere to learn more about laser dentistry and how it could benefit their practices.
During the conference, Dr. Brown will also be a part of the "Ask the Experts" panel to discuss oral pathogens. Dental professionals will have the opportunity to ask Dr. Brown and other industry-leading experts questions regarding oral pathogen management to better understand their research and modalities for treatment.
To learn more about this event, click here.