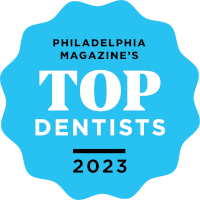 Congratulations to Dr. Brown, Fourteen Time Philadelphia Magazine Top Dentist!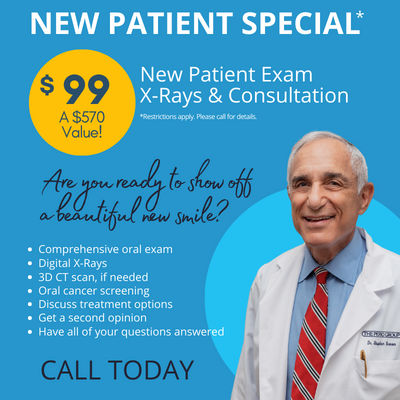 Open Hours
The Perio Group | 220 S. 16th Street, Suite 300, Philadelphia, PA 19102
Validated Parking Available – Just a Few Steps from Our Office

PERIODONTAL CARE & DENTAL IMPLANTS IN PHILADELPHIA
Saving Lives by Saving Smiles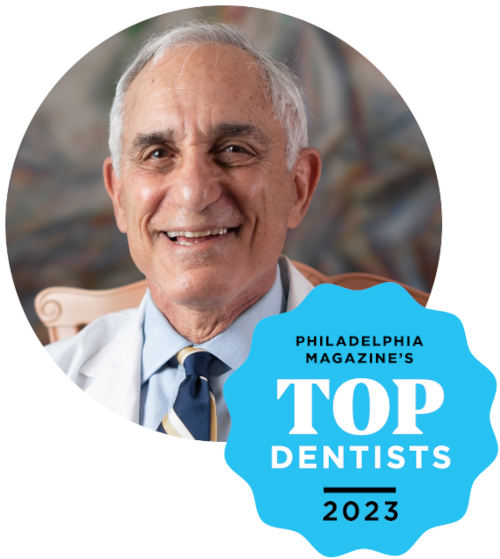 I. STEPHEN BROWN, DDS
When looking for the optimum in dental health, you would be making a wise decision to select Dr. I. Stephen Brown, DDS, FACD, FICD to provide your dental care. Dr. Brown, a Board-Certified Periodontist in Philadelphia, not only has the highest level of academic qualifications, but also enjoys the recognition of his peers as an outstanding clinician.
Dr. Brown has spent his entire career expanding the knowledge of his discipline by embracing new technologies in periodontics and implant dentistry. He has been recognized nationally and internationally for his contributions to the art and science of Periodontics. A leading-edge clinician, throughout his career he has also been committed to teaching and mentoring other professionals.
With his vast experience and depth of understanding of the nature of periodontal disease, Dr. Brown is uniquely qualified to halt its progression, replace missing teeth with dental implants, and ensure that your smile is natural looking and healthy.
What Our Patients Say About Us
We love giving our patients something to smile about! Here are some testimonials from our patients who came to us for dental implants and periodontal care here in Philadelphia
Jane R.
This whole dental experience was great. Dr. Brown listened and actually heard what I had to say. No one tried to convince me that I was overreacting. They understood. I really felt everyone was excited for me and truly hoped that the therapy would be successful. After treatment, I cannot tell you what it meant to have Dr. Brown take time to call and check on me. I really appreciate the kindness extended to me while I was under the care of The Perio Group.
Jane R.
Elise S.
Many thanks to each of you for perfecting my smile… I still can't get out of the habit of smiling into car mirrors, store windows, etc. to "check out" my teeth!! I embarrass myself! Thank you and to all your great staff for teaming up to perform such a wonderful and caring dental restoration.
Elise S.
Irene J.
Dear Dr. Brown and Staff,
Just a note to say thank you for your excellent care and concern for my dental needs. You gave me courteous and outstanding service. Your phone calls about my well being after the procedures were greatly appreciated, and further showed your concern. I am glad that this three year ordeal is over. I will keep up my check ups.
Thank you again, all of you, for your help.
Irene J.
Rob H.

Dear Dr. Brown and ALL The Perio Group:
Thanks again for the terrific, excellent work you all did to change my gum line- it is a delight and pleasure to be your patient- Best of all, my gums look untouched! Now for some new teeth!
I'm grateful to you all!
Rob H.
HOW TO MAKE an Appointment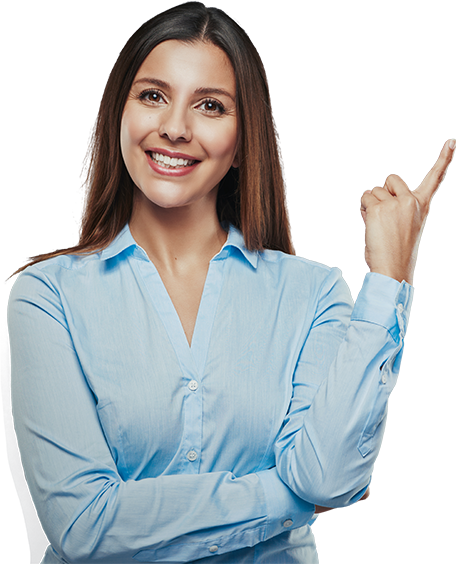 Please contact us to set up an appointment in our office, or, Dr. Brown is happy to make himself directly available to you to discuss your concerns through a virtual online consultation at a mutually agreeable time. You may also call or chat with us online. Select an option to request an appointment below.
JOIN THE NEWSLETTER
The newsletter features research about current periodontal treatments. You can read and download our past newsletters and articles here.