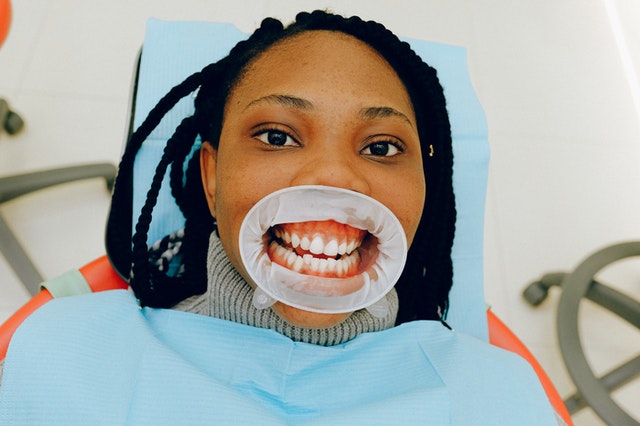 Your gum health is crucial to maintaining your mouth structure. As such, any health issue related to your gum needs to be treated in priority. Gum disease, or periodontal disease, refers to the bacterial infection of the gum. While it is a health condition typically diagnosed by your dentist, or directly by a periodontist, there are tell-tale signs that you can't miss. The Perio Group has extensive experience dealing with gum disease, which is why we are adamant that you should seek treatment from us for any of the following conditions:
Bleeding gums
Bad breath
Deep pockets between your teeth and your gums
Receding gums
Swollen gums
While there may be more than one reason why you would experience the above-mentioned symptoms, combined, they could be the sign of gum disease. You need a specialist to provide the appropriate periodontal disease treatment, such as Dr. I. Stephen Brown, who uses laser and non-surgical alternatives to treat the condition.
Periodontal disease could turn into a recurring condition
It's important to understand that your gums require the same maintenance and check up routine as your teeth to manage their health. While a dentist can perform essential routines, they are not specialized in gum health. Without appropriate treatment, gum discomfort could become a recurring health condition, which is how periodontal disease develops. Most patients are not aware that a periodontist can provide in-depth cleaning and maintenance to keep periodontal disease at bay. If you are at risk for gum disease, it is essential to schedule regular checkup appointments with Dr. Brown to:
Deep clean the area and keep your gums free of infection
Check plaque and tartar development
Provide gum health maintenance and prevent further risks
If your dentist suspects you may be developing periodontal disease, you are likely to be referred to a periodontist who will assess your dental and gum health. Alternatively, you can also reach out to a specialist and book your first appointment with a periodontist without any medical referral if you are worried about your gum health.
Before recommending the most appropriate periodontal disease treatment, periodontists need to review your dental and medical history. They will also ensure they understand your lifestyle and are aware of habits that could aggravate gum disease, such as smoking, for instance. Additionally, some medications can interfere with periodontal treatment. Oral contraceptives, for example, can affect the treatment.
Patients can expect a periodontist to perform a full examination of the teeth and gums, but also the whole mouth, the throat, head, neck, and jaw joints, along with X-rays of the mouth. These are important steps for recommending periodontal disease treatment options for your unique situation.
A periodontist is specifically trained
A periodontist is a specialist in the prevention, diagnosis, and treatment of periodontal disease. Your general dentist has extensive knowledge of your unique dental and medical history, which can help recognize early signs of gum disease. But when it comes to treating periodontal disease, your dentist will most likely refer you to a professional who is specially trained in gum health management. At The Perio Group, we recommend that our patients maintain a close relationship with their dentist and periodontist to protect their full mouth health.
Your dentist can provide some level of care for periodontal needs, such as cleaning your gums or treating mild gum conditions. However, a periodontist is better suited to provide periodontal disease treatment for patients with severe gum disease or complex medical history.
When can a dentist treat periodontal disease?
Your general dentist can provide maintenance and preventive care for both your teeth and gums. If you don't experience any severe gum health issues, your dentist can safely perform essential cleaning and diagnosis.
However, your general dentist is not trained to handle gum disease treatment for patients who have aggravating medical conditions and medical history, such as:
Immune problems
Smoking
History of diabetes
Senior patients
Additionally, a periodontist is the best contact for periodontal disease treatment if you experience the following gum health issues:
Deep pockets of 6mm or over
Loose teeth
Bone loss between the roots of the teeth
Exposed roots of teeth through receding gum
No firm gum tissue around the teeth
Recessing risk factor
If your dentist can't treat your periodontal disease safely, you will be referred to a gums specialist.
What difference does a periodontist make?
A periodontist makes the same difference as any specialist doctor makes compared to a generalist physician. A periodontist's extensive training includes advanced knowledge and techniques to provide the most suitable periodontal disease treatment for each unique patient, including patients who may require more complex treatment options. Additionally, a periodontist is also trained in cosmetic gum-related procedures to achieve the best possible outcome.
At The Perio Group, Dr. Brown is committed to the comfort of his patients. Therefore, he is a pioneer in using less invasive and more precise laser technology, LANAP, for gum surgery. LANAP can play a significant role in the recovery process, especially for patients whose medical history makes them ineligible for surgery. The laser gum treatment offers an alternative to periodontal surgery that can gently and safely remove infected gum tissue.
We are proud to say that Dr. Brown is the first periodontist in Philadelphia to use the non-invasive pinhole surgical technique for receding gums. The pinhole surgical technique presents an alternative to the gum grafting surgery procedure that can lead to increased discomfort and prolonged recovery time for patients.
Should you go to a periodontist without a referral?
Periodontists are specialists in gum health, including periodontal disease treatment. However, if you have concerns about your gum health, we recommend reaching out to your general dentist to discuss your worries. Indeed, your dentist can help confirm a gum disease diagnosis or find another cause for your symptoms.
If your dentist confirms the periodontal symptoms or you are already familiar with periodontal disease, our team at The Perio Group will be happy to help. You do not need a medical referral. You can seek support from our own periodontist, Dr. Brown, by scheduling your appointment online. We also provide virtual consultations to keep on top of your gum health during Covid-19. Contact us to schedule an appointment today!