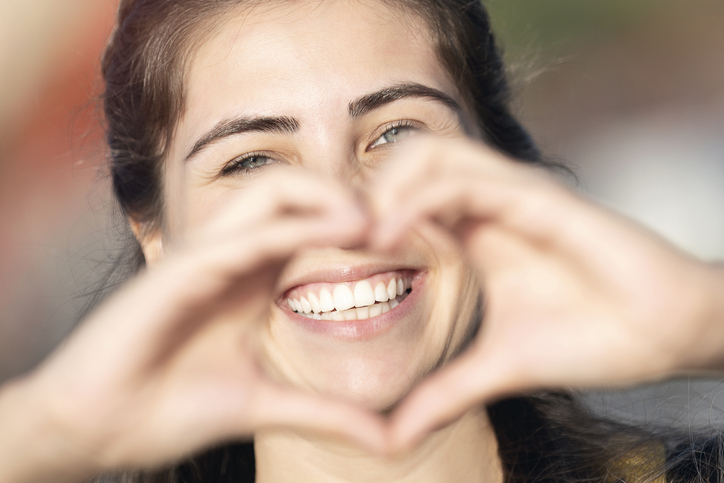 First impressions last, and your pearly whites are one of your face's most striking features. If you aren't happy with your teeth, there are many ways to fix this problem, but most of these routes take time. However, our dental implants are different. You can book an appointment with The Perio Group and leave with a whole new smile in a matter of hours, thanks to Teeth-In-A-Day. Our periodontist, Dr. I. Stephen Brown, is also the 2020 winner of Philadelphia Magazine's "Top Dentist" for the eleventh year and an expert in dental implants.
What Are Teeth-In-A-Day?
Teeth-In-A-Day offers you the chance to restore all your teeth in just one appointment. We will first insert four to six dental implants in your upper jaw. After that, Dr. Brown will insert four implants in your lower jaw. Then, we will install a bridge into the implants that include your new teeth. This process will give you a rapid yet effective repair for something that could have taken weeks to accomplish. The great thing about Teeth-In-A-Day is that you will have a complete set of natural and temporary arches after the appointment. Following this procedure, you must return for a complete set of teeth.
The Perio Group's proprietary, cutting-edge 3D image scanner makes Teeth-In-A-Day achievable by enabling the exact construction from an image of your teeth and jaw. This image is the bases of the planning phase and arch building to create your set of teeth. You also have the choice to have Teeth-In-A-Day that are removable. With this option, you can clean your teeth like conventional dentures or have a permanently bonded smile.
What Are Dental Implants, and Who Needs Them?
Dental implants are tiny titanium screws Dr. Brown inserts into your mouth to support the alignment of your fresh set of arches. He will also space your dental implants appropriately to ensure they enhance your new smile. And your replacement arches can perform all the eating, chewing, and smiling functions of natural teeth after the titanium joins with your jaw bones.
Dental implants may be the answer if you have lost or chipped a tooth. Damage like this jeopardizes your smile's appearance, usability, regular mouth feel, and the condition of your remaining teeth and jaw as a whole. This outcome is due to healthy teeth moving to cover the space left by the missing tooth. Similarly, good bone tissue deteriorates as time passes. Eventually, you may run into issues like misaligned teeth. Alternatively, you may experience teeth erupting in the gaps or losing bone mass. Other possible problems include losing more teeth, which is preventable.
What Are the Benefits of This Service?
It's quick and easy. You do not need to wait weeks for the completion of procedures. Instead, you can leave our office with teeth that are functional on the day of your appointment.
Teeth-In-A-Day saves time. You leave with a proud smile on the same day of your appointment. You can also incorporate tooth extraction with dental implants prepared for you that same day.
Comfort. After a time, your traditional dentures may reduce your jaw's bone density, and your dentures may rub against your jaw. The arch will be attached to your implants using Teeth-In-A-Day. This procedure helps to relieve pressure on your jaw and enhances comfort.
You will be more confident. Teeth-In-A-Day helps you feel happy immediately. After the procedure, you leave with a new set of teeth rather than waiting extended periods to complete this process. If you have dentures, you can still smile properly without worrying about them slipping and potentially embarrassing you.
Teeth-In-A-Day maintains jaw bone density. Your jaw will benefit from typical chewing and eating actions. At the same time, the titanium dental implants fuse to the jaw, maintaining your bone density and jawline form.
Teeth-In-A-Day is easy to maintain. Your new dental implants don't need extra upkeep because they mimic natural teeth. All that is necessary is for you to brush, floss, and get regular dental exams to keep your implants in good condition.
Teeth-In-A-Day is a long-term solution. The fact that dental implants are permanent is one of their main advantages. The titanium roots can easily stay in place for the rest of your life after bonding with your jawbone. The best part is that they don't deteriorate like regular teeth. If problems arise, Dr. Brown can offer a solution.
The Appointment
You will first have a consultation with Dr. Brown to establish if Teeth-In-A-Day is the best course of treatment, even though the process will only take one day. To make absolutely sure he prepares you for the dental implants, Dr. Brown might send you for X-rays, impressions, and a 3D scan of your mouth.
Your new dental implants will be made a few days before your procedure. You'll chat with Dr. Brown and the team that day, and they'll explain what to anticipate from the process. The team will check if you prefer sedation or numbing your mouth before Dr. Brown begins the work. You might need to have some teeth or roots extracted before fitting your dental implants.
After inserting your dental implants, Dr. Brown will place the arches over them so you can start using your new teeth. Since the titanium needs time to fuse with your jawbone, healing will take some time. You will have to schedule several follow-up consultations with Dr. Brown to check the healing process once your Teeth-In-A-Day procedure is over. However, you can go home with your new smile on the actual day. You will have a complete set of permanent arches fixed to preserve your beautiful smile once the dental implants have firmly bonded with your jawbone.
Book an Appointment Today!
Implant dentistry is favored by many seeking tooth replacement. Dental implants are not just long-term fixes but also very robust and simple to maintain. Most significantly, they aid in the prevention of tooth deterioration, gum issues, and other oral health issues.
Finding a team to work on your teeth with the utmost care and accuracy is crucial because dental implants play a significant role in your oral health. With a wealth of knowledge in implant dentistry, Dr. I. Stephen Brown of The Perio Group works directly with each patient to customize the dental implants that best suit them. To find out more, arrange a consultation right away.