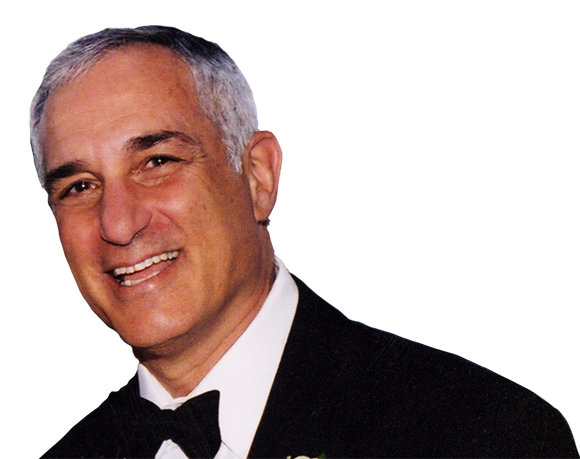 When you're searching for a periodontist in Philadelphia, are you looking for someone with experience, community involvement, and distinguished awards? Someone who is passionate about pioneering advancements in periodontics and who actually teaches other periodontists? Dr. I. Stephen Brown is Philadelphia's leading periodontist and founder of The Perio Group. With his office's friendly staff, innovative techniques and cutting-edge technology, it's hard to go wrong when you choose Dr. Brown.
A Pioneer
Dr. Brown has always been a leader in the periodontics arena, starting The Perio Group in order to bring together other periodontists and general dentists for the latest research and techniques, always concerned with providing his patients with the highest-quality care. He was one of the first to use lasers as an alternative to surgery for periodontal disease, a pioneer in using the Pinhole Surgical Technique for receding gums, and he co-founded the Dental Implant Team at Albert Einstein Medical Center.
Education and Experience
Dr. Brown takes great pride in teaching and mentoring others in periodontics. He has put in countless hours as a mentor, spending time as a consultant to the Army Dental Corps, U.S. Dental Corps, and the U.S. Public Health Service. He has also been a Professor and/or lecturer at several universities, a Director of various implant centers, and a diplomate of many boards and congresses. In addition, and as a way to further the concept of a shared learning forum for other periodontists and restorative dentists, he founded the Cosmetic Consortium. As director of the forum, Dr. Brown's passion for helping to bring the latest advances in dentistry to all members of the community are apparent. Furthermore, he was the first to receive certificates of Adult Orthodontics and Proficiency in Periodontics; a rare double specialty!
Media Attention
Since 2011, Dr. Brown has been featured in publications for his speaking assignments at the Cosmetic Consortium Club, the Dental Study Club, The College of Physicians of Philadelphia, DENTSPLY'S International Implant Congress in Barcelona, Spain, and has been selected as a Top Periodontist by Top3Dentists and Philadelphia Magazine.
He has written numerous articles for professional journals and is esteemed by his peers for his passion, pioneering spirit, and dedication to the field of periodontics.
If you're looking for who many consider to be the best periodontist in Philadelphia, schedule an appointment with Dr. Brown today. You can be certain you're in the best hands for any perio-related treatments.