Join our team at The Perio Group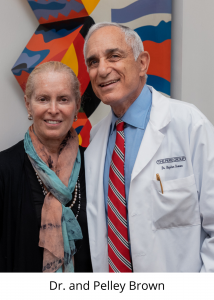 We are seeking a new hygienist to join our team here in Philadelphia. At The Perio Group, we are not a typical dental practice. We are an innovative periodontal practice, accustomed to thinking outside the box for solutions for our patients.
The right candidate should be skilled, empathetic, desirous of new challenges, and able to give us between one and four days per week. We are open to interviewing across the country! We will help with moving expenses and logistics. You will love it here!
All hygiene appointments are at least one hour. We have no half hour prophys. 
A little more about us
We do virtually no typical cut-and-sew periodontal surgery, having been the first periodontal practice in the Delaware Valley to embrace the use of the minimally invasive laser twelve years ago. We do not do invasive gum grafting, rather we were also the first practice in the Philadelphia area to implement The Pinhole Surgical Technique to avoid cutting the palate, two wounds, and a long, painful healing process. Our hygienist uses the groundbreaking Kavo Prophyflex 4 Air Polisher, with ground-breaking Wellsom antibacterial Solutions to Powerwash the mouth, providing the patient with a unique and pleasant antimicrobial and breath freshening experience. 
We all accept the fact that periodontal disease is an infection, caused by identifiable bacteria.  We diagnose and monitor the patients using a microscope. This permits the patient to see their own bacteria, which, of course, is very motivational. It also serves as a scorecard, permitting the patient to see their improvement over the course of their treatment.
You can email Dr. Brown directly at drbrown@theperiogroup.com. Feel free to call with any questions. Ask for Dr. Brown himself, or Pelley.