Fewer than 50 percent of all people in the United States see a dentist regularly. Putting off dental care only makes the situation worse – and more expensive to fix. While some people are just too busy for multiple dental appointments, many people who avoid the dentist do so out of fear. That's why Dr. I. Stephen Brown has taken the effort to become a certified sedation dentist. This relatively new sleep dentistry helps fearful patients relax and get through dental procedures without anxiety.
Trust Your Oral Health to Top Periodontist,
Dr. Stephen Brown.
Winner of over 350 awards during 40 years of excellence service.
Dr. Stephen Brown provides Sedation Dentistry, "Sleep Dentistry", serving Philadelphia, Camden NJ Area and Montgomery County PA
Dr. Brown believes all his patients should have the option of being in as relaxed a state as possible while undergoing their dental procedures. That is why he utilizes sedation dentistry. No longer does one have to suffer through the anxiety and fear associated with a dental visit! If you live in the Philadelphia / Camden / South Jersey area, and you would like to know more about sedation dentisty, please call us at (215) 735-3660.
Ask Us about Sleep Dentistry today
As a certified sedation dentist, Dr. Brown can perform the dental work you need while you relax. He can accomplish in one visit what might have otherwise taken several appointments. laser gum treatment, dental implants, crown lengthening, and more can be accomplished while you relax comfortably. When special restorative needs are indicated, Dr. Brown collaborates with a trusted colleague Dr. Sander I. White to provide the most advanced dental procedures utilizing safe, comfortable and effective sedation.
Dental Sedation techniques include nitrous oxide (laughing gas), and intravenous sedation. Many patients prefer nitrous oxide, which is a gas that is mixed with oxygen and inhaled through a small nose piece during a planned procedure. For patients with special needs or those requiring lengthy visits, we have a physician M.D. anesthesiologist on staff, providing intravenous sedation. Intravenous sedation is anesthesia administered through a vein during your visit to ensure your comfort and maximum relaxation.
NuCalm is another option for taking the stress out of your visit. NuCalm is a revolutionary drug-free solution for dental anxiety that uses your body's own natural mechanisms for absolute relaxation. This technique brings you to the state of perfect peace you feel while drifting off to sleep, but it does not actually put you to sleep. You can still hear and cooperate with the dentist, but your body and mind will be completely unable to feel anxiety. One of the best things about NuCalm is that there are no side effects afterward. You'll feel refreshed and ready to pick up your day where you left off.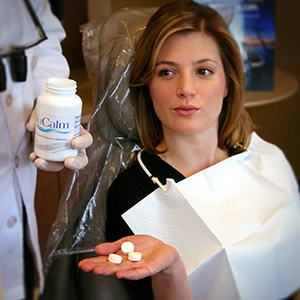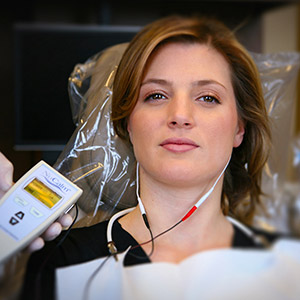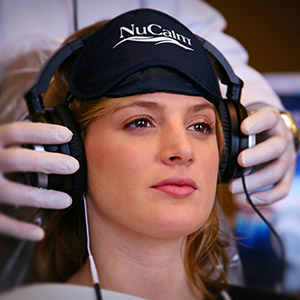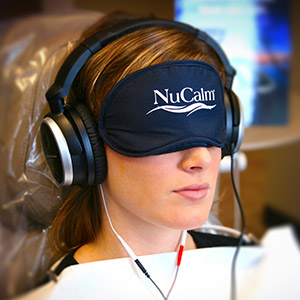 Contact Dr. Stephen I. Brown at The Perio Group for more information about sedation dentistry and how it can help you during your next visit.